20 Years of Experience
Our experienced team has dynamic roots in the industry
Wide Range of Products
We have a wide range of solutions.
Quality Assured
Our products are designed to the highest industry standards.
Long Life Products
Our expertise in the implementation of our stormwater treatments
Innovative Designs
Our designs are revolutionary in the stormwater treatment industry.
Driven and Proud Team
The team and Protector take great pride in every one of our designs.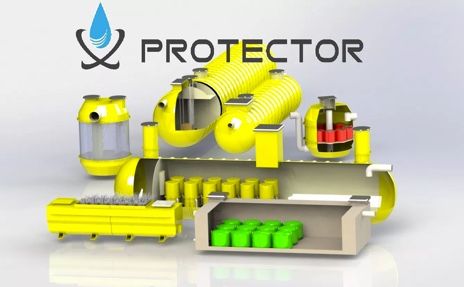 We here at Protector strive to protect our environment in any way we can. With our wide range of stormwater treatment products and our use of Fibre-reinforced Polymer products, our systems are proven to be environmentally beneficial. We here at Protector are working towards a cleaner Future.
The Protector Brand is known for its innovative designs and treatment of stormwater systems, protecting our environment and our future. We strive to develop the best stormwater treatment products to be installed in almost any application.
Get to know Us
Design for your every site needs
Engineering
Manufacturing
Music Modelling
System Drawings
Our technical support team help you with:
Maintenance Scheduling
Simple Installation Processes
Specifications
Contact Us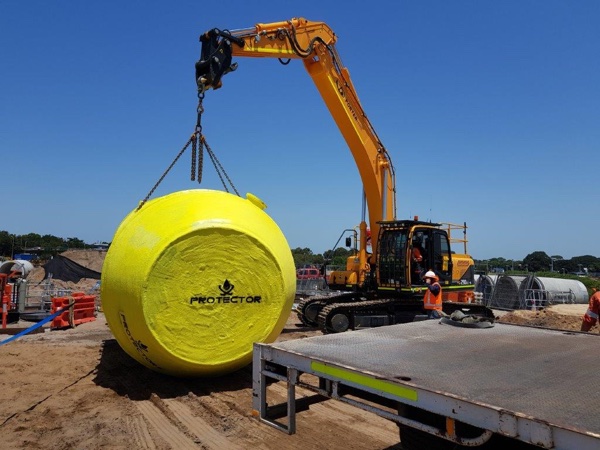 Our Products
All our products ensure clean, treated water to flow back into the environment.
The concept behind the use of treatment trains, being a series of storm water treatment systems, is so that the total system of the site in question covers every environmental treatment required. The PROTECTOR systems come easily combinable to form treatment trains in such a way to remove all the required contaminants from the water flow, as well as protecting the tertiary and finer treatment systems from clogging and increased system maintenance.
The usual need for the use of PROTECTOR treatment trains come in the shape of requiring to cover a wide range of pollutant removal and the need to reach a certain percentage of contaminants remaining in storm water as set by environmental government standards, specifically in oil removal and hydrocarbon reduction. Furthermore, these treatment trains may be required to have large retention systems for storage, as well as pumping stations to ensure that the flow of storm water and its treatment is constant and controlled.
Read More
Latest blog posts
Read more about our latest news posts and be informed
1.1 Stormwater and its benefits Water originating from precipitation and snow melts is called stormwater. Stormwater can either runoff and […]
The stormwater treatment train is the process that the stormwater has to go through to ensure that the stormwater is […]
Todays Product feature is of our ECOPROTECTOR. The Ecoprotector is our hydrodynamic, full capture, high-capacity trash and debris removal GPT (Gross […]
Southern Highlands
1 Government Road, Braemar,
NSW, 2575
Email: sales@protector.com.au
Phone: 1300 585 787
Give us a call or drop by anytime, we endeavour to answer all enquiries within 24 hours on business days.