Protector is an established stormwater treatment system manufactured, and dedicated to saving water environments. Design and manufacture in Australia. we are constantly striving to develop the pollution removal devices to improve stormwater quality. With local government regulations and EPA compliance becoming progressively complex, our leading oil separation, and gross pollutant filtration system exceed the most demanding water quality requirements. Our extensive range of water Sensitive Urban Design products ensures you have the correct treatment trains for any application.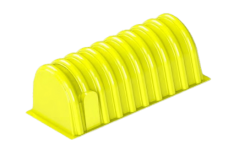 The Stormbrake by Protector offers a sustainable low-impact solution for stormwater treatment and management. It utilizes natural filtration processes of soil and compacted stone and does not require impermeable bodies and concrete casting for installation. The system can be customized and its cost-effective, making it a versatile solution for various settings, including residential areas and industrial sites.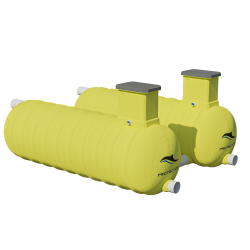 Hydrovault is our Fibre Reinforced Polymer Horizontal Storage Tank system is constructed using chop hoop filament winding techniques and can last for decades due to their corrosion resistance. Our retention systems can be used for the storage, detention, and retention, of a variety of fluids including sewage or stormwater. Hydrovault can be customized with baffles, pumping systems, and pressurization.