TWO DIFFERENT MEDIA DESIGNED TO TARGET AND REMOVE SPECIFIC CONTAMINANTS.
PASSIVE HYDRAULIC FILTRATION REQUIRING NO ENERGY INPUT AND MINIMAL ENVIRONMENTAL IMPACT.
UTILIZES ADSORPTION, ATTACHMENT TECHNIQUES, PRECIPITATION, AND PHYSICAL TECHNIQUES FOR POLLUTANT REMOVAL.
SELF-CLEANING TECHNIQUES AND BACKWASH FOR MAINTENANCE AND MEETING STRINGENT COUNCIL REQUIREMENTS.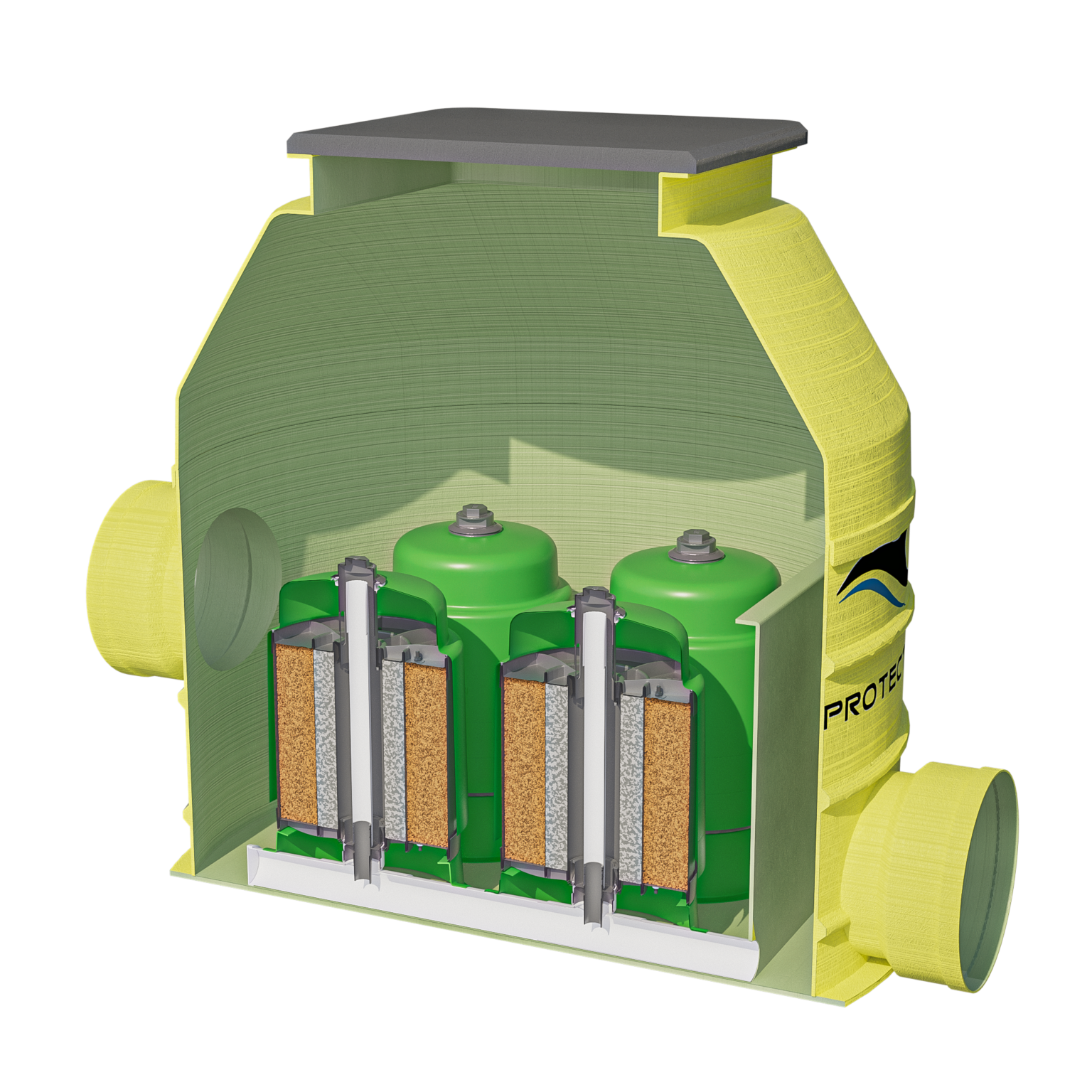 The Xtreamprotector, a key component of the Xtreamfilter series, is a robust filtration system designed to effectively eliminate fine sediments, heavy metals, and phosphorus from stormwater runoff. Engineered with precision, it comprises essential components such as an inlet-holed base for uniform water distribution, a removable top shell housing a retention chamber, a one-way air valve, and a specialized filter cylinder containing three distinct media layers or targeted contaminant removal.
The modular design of the Xtreamprotector allows seamless integration into a high-strength FRP system, streamlining installation and maintenance procedures. The innovation behind the Xtreamfilter series ensures maximized water surface area contact, enabling the system to accommodate high flow rates while delivering clean and filtered water. The Xtreamprotector stands as a reliable solution that not only contributes to efficient stormwater management but also plays a pivotal role in maintaining water quality and environmental sustainability.
The Xtreamfilter is a highly efficient and comprehensive tertiary treatment filter that effectively removes TSS, phosphorus, nitrogen, gross pollutants, hydrocarbons, oils, and heavy metals. The filter is constructed with an outer FRP shell that surrounds a cylindrical cylinder filled with specially designed filtration media that targets specific contaminants using a range of filtration techniques. The water flows up the outer channel, horizontally through the dual filter media, and rises up the inner tube into the retention chamber before flowing out the outlet dropper pipe. The filter media is protected by a 1000-micron bag mesh and utilizes adsorption, precipitation, chemical filtration, physical filtration, and attachment techniques for removal. The outlet system can vary depending on the installation, with OSD in-situ concrete systems allowing for pipework concreted into the tank, or elevated PVC pipes, elbows, and tee systems. The system utilizes siphon filtration and self-cleaning techniques through backwash to ensure constant water flow and increase the lifespan of the filter media. Installation and maintenance are simple, and the system comes pre-assembled in a FRP horizontal encasing. The Xtreamfilter is an exceptional filtration system suitable for various site demands.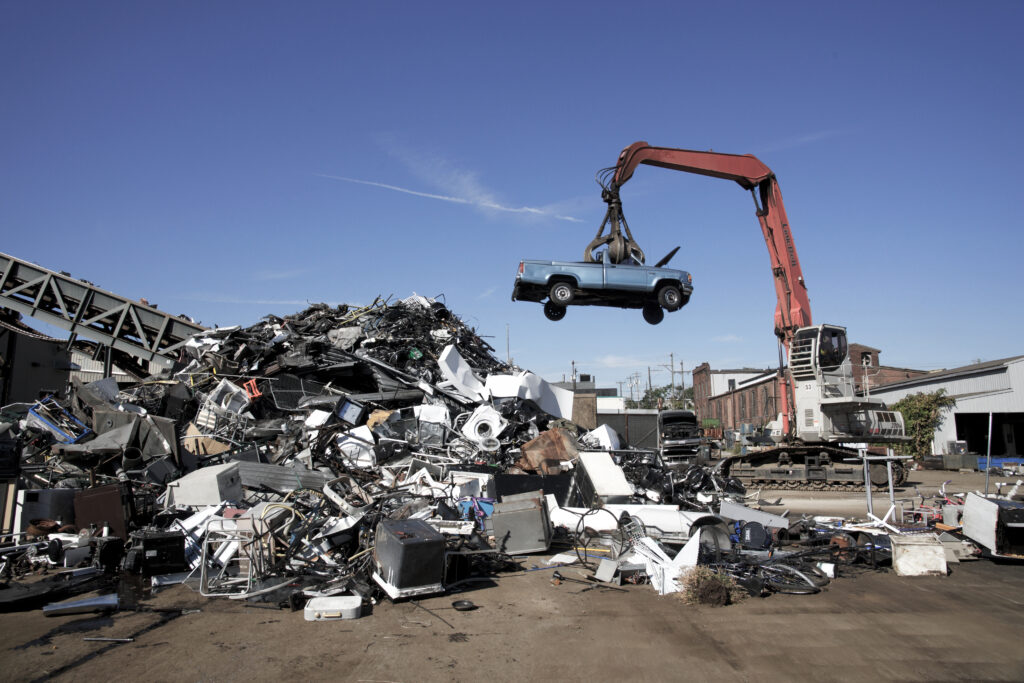 APPLICATIONS OF THE
XTREAMPROTECTOR
Transport depots & loading bays
Aircraft Aprons
Car parks & shopping centers
Recycling yards
Heavy vehicle maintenance
Southern Highlands 1 Government Road, Braemar, NSW, 2575
Email: sales@protector.com.au
Phone: 1300 585 787
Give us a call or drop by anytime, we endeavour to answer all enquiries within 24 hours on business days.