Protector is an established stormwater treatment system manufactured, and dedicated to saving water environments. Design and manufacture in Australia. we are constantly striving to develop the pollution removal devices to improve stormwater quality. With local government regulations and EPA compliance becoming progressively complex, our leading oil separation, and gross pollutant filtration system exceed the most demanding water quality requirements. Our extensive range of water Sensitive Urban Design products ensures you have the correct treatment trains for any application.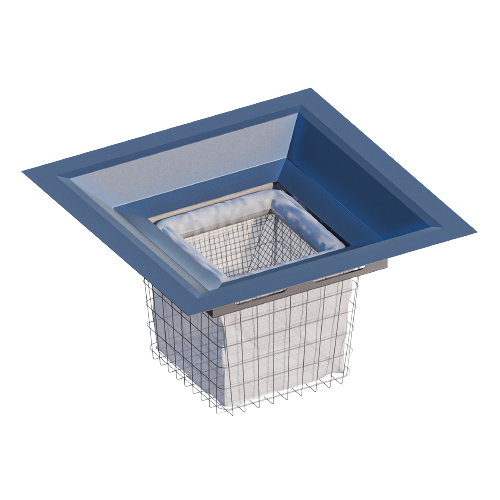 The Protector Trap-It Filter Insert is designed to capture gross pollution that runs into stormwater pits such as plastic, sediments, and organic matter. It can be retrofitted within an existing infrastructure. It is typically installed as a primary treatment device before nutrient removal filters. Protector Trap-It Filter Inserts are an efficient, yet low-cost alternative to an end of line Gross Pollutant Trap for small to medium catchment.
Protector Trap-It Filter inserts are an efficient, yet low-cost alternative to an end of line Gross Pollutant Trap for small and medium catchments.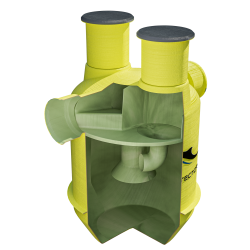 The EcoProtector is a high-capacity trash and litter removal GPT(Gross Pollutant Trap) with particulate removal down to 3mm. The EcoProtector has been designed to trap solid debris including sediment and hydrocarbons under low-velocity conditions. These units are commonly used as primary treatment for the removal of pollutants in areas such as; residential subdivisions, roads, car parks, industrial applications, and other impervious areas that require stormwater treatment.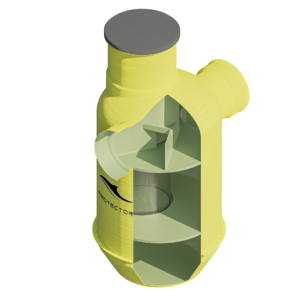 Tornado GPT is a gross pollutant trap that uses vortex separation and indirect screening to remove particles >1mm from stormwater runoff. Its unique design can handle higher flows and retains a wide range of pollutants, including hydrocarbons. It diverts excess water via an internal weir and is an efficient solution for managing urban runoff.