Protector is an established stormwater treatment system manufactured, and dedicated to saving water environments. Design and manufacture in Australia. we are constantly striving to develop the pollution removal devices to improve stormwater quality. With local government regulations and EPA compliance becoming progressively complex, our leading oil separation, and gross pollutant filtration system exceed the most demanding water quality requirements. Our extensive range of water Sensitive Urban Design products ensures you have the correct treatment trains for any application.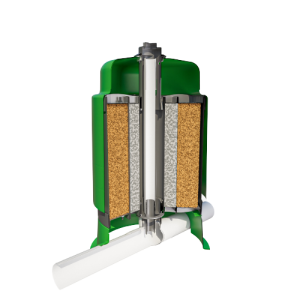 The Xtreamfilter is a modular, high-performance filtration system that effectively removes fine sediments, heavy metals, and phosphorus from stormwater runoff. It features a removable top shell, filter cylinder, and one-way air valve for targeted contaminant removal. The system can be easily installed and maintained using the high-strength FRP system. The Xtreamprotector is a part of the Xtreamfilter series, which maximizes water surface area contact for high flow rates of clean water.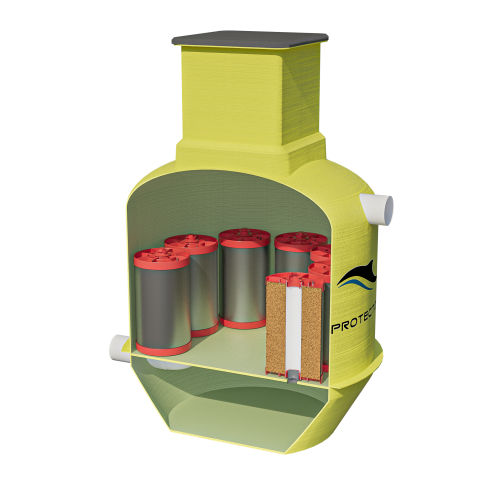 The Enviroprotector is a  specialist stormwater filter for heavily polluted traffic areas, designed for installation within new or existing chambers. the fiberglass housing is safe and easy to fit on-site. The Enviroprotector operates in an up-flow process resulting in minimal head drop between the inlet and the outlet. The Stormwater is treated within the unit by the following process: sedimentation, filtration, adsorption, and precipitation. It is suitable for Heavy Metal, TSS, and Nutrient reduction.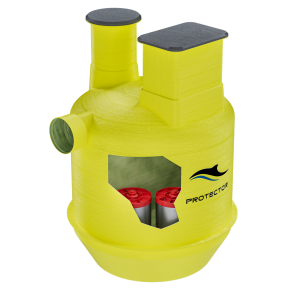 Envirosave is a compact stormwater management system that combines a Gross Pollutant Trap and Nutrient Filter in one unit. Its innovative design and internal bypass system reduce maintenance costs and make it suitable for limited spaces. Its high-quality materials and hydrocarbon baffle ensure durability in harsh environments. The Envirosave is an efficient and cost-effective solution for stormwater management.