CORROSION-FREE DESIGN
ENHANCED STRENGTH, REDUCED WEIGHT
ADAPTABLE TO EXPANSION AND CONTRACTION
PROVEN PERFORMANCE IN HIGH-LOAD ENVIRONMENTS
LOW MAINTENANCE, GUARANTEED LONG LIFE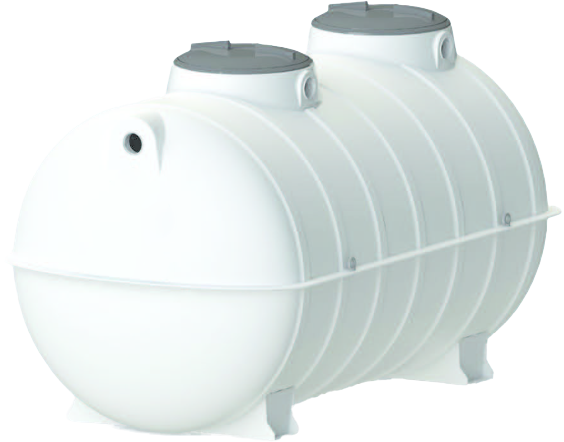 In environments where food waste and cleaning chemicals are present, corrosion becomes a significant concern, gradually eroding seemingly durable materials. Whether lined or not, both concrete and metal structures will eventually corrode and develop leaks over time. This poses risks to businesses, as well as the surrounding soil and groundwater. In contrast, fiberglass is resistant to these corrosive elements.
Beyond its material composition, we employ a unique manufacturing process in our certified facility. Drainshield's robust fiberglass construction is both strong and lightweight, making it ideal for handling acidic foods, food grease, hydrocarbon oils, fats, and solvents. This construction ensures that our product resists rusting, cracking, and deterioration over time
The carefully designed distributed flow pattern of our Grease Arrestorempowers it to hold a larger volume without the risk of scouring. This capability alleviates concerns over frequent cleanouts, maintenance expenses, or potential fines. Additionally, the smooth walls and elliptical shape of Drainshield effectively prevent unwanted build-up. Other Drainshield options include Acid Neutralizing Tanks, Cooling Pitsand Inlet Strainers.
The DrainShield offers a versatile and adaptable grease management solution that can be seamlessly integrated both above or below ground. Whether positioned above ground for easy access and minimal installation complexities or installed below ground to optimize space and maintain aesthetic appeal, its functionality remains consistent. The DrainShield's distributed flow pattern effectively accommodates varying volumes without the risk of scouring, reducing maintenance concerns and expenses. Crafted from durable yet lightweight fiberglass, it ensures ease of installation, whether in constrained above-ground spaces or below-ground environments. With customizable configurations to suit unique needs, the DrainShield excels as a flexible, all-encompassing grease management system, ensuring efficient and cost-effective performance, regardless of its placement
APPLICATIONS OF
THE DRAINSHIELD
Cafés and Coffee Shops
Hotels and Resorts
Food Courts
Hospitals and Healthcare Facilities
School cafeterias
Sports Arenas and Stadiums
Southern Highlands 1 Government Road, Braemar, NSW, 2575
Email: sales@protector.com.au
Phone: 1300 585 787
Give us a call or drop by anytime, we endeavour to answer all enquiries within 24 hours on business days.