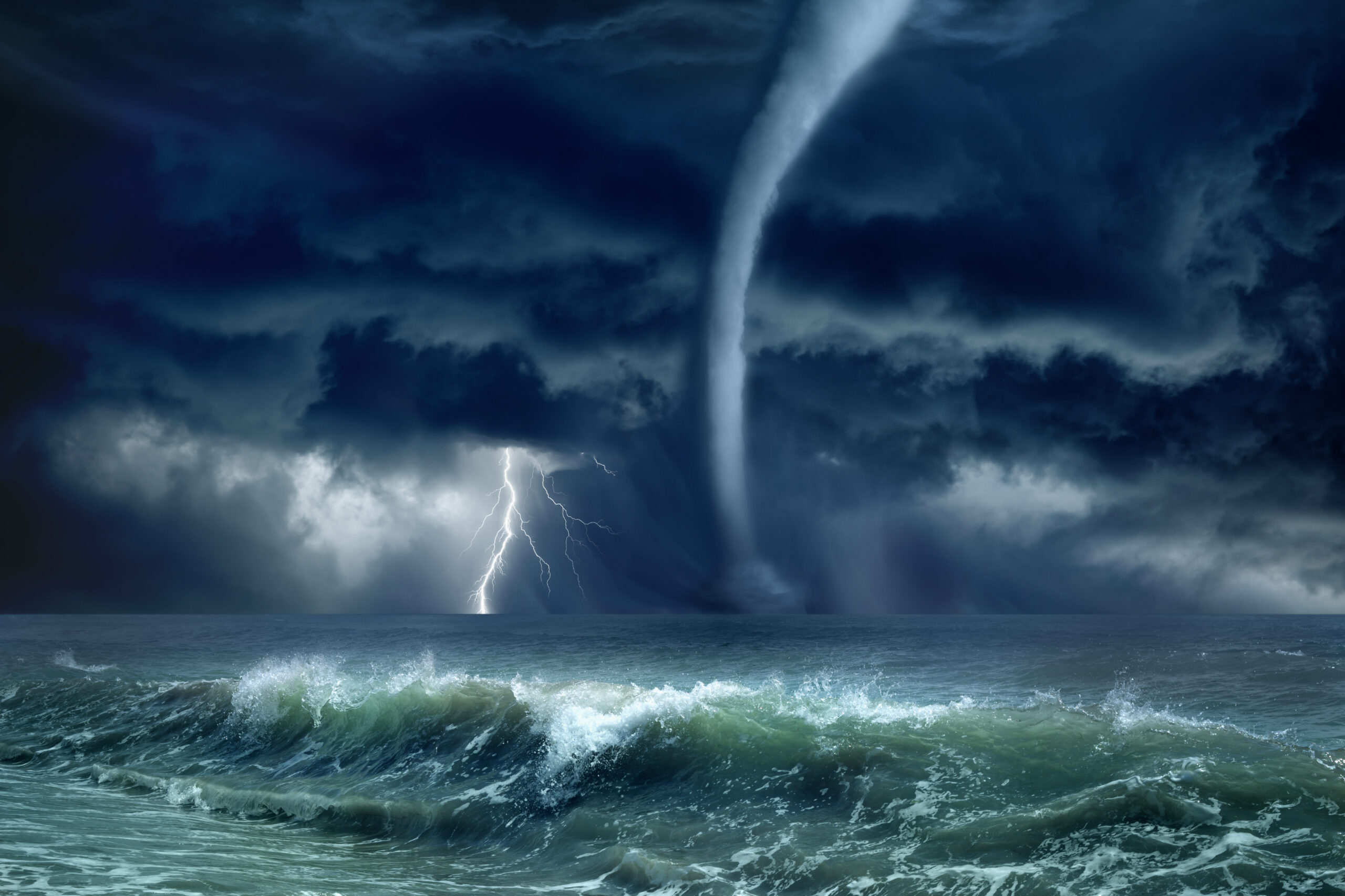 CONSTANT VORTEX SEPARATION AND INDIRECT SCREENING
INNOVATIVE DESIGN HANDLES HIGHER FLOWS
INTERNAL WEIR DIVERTS EXCESS WATER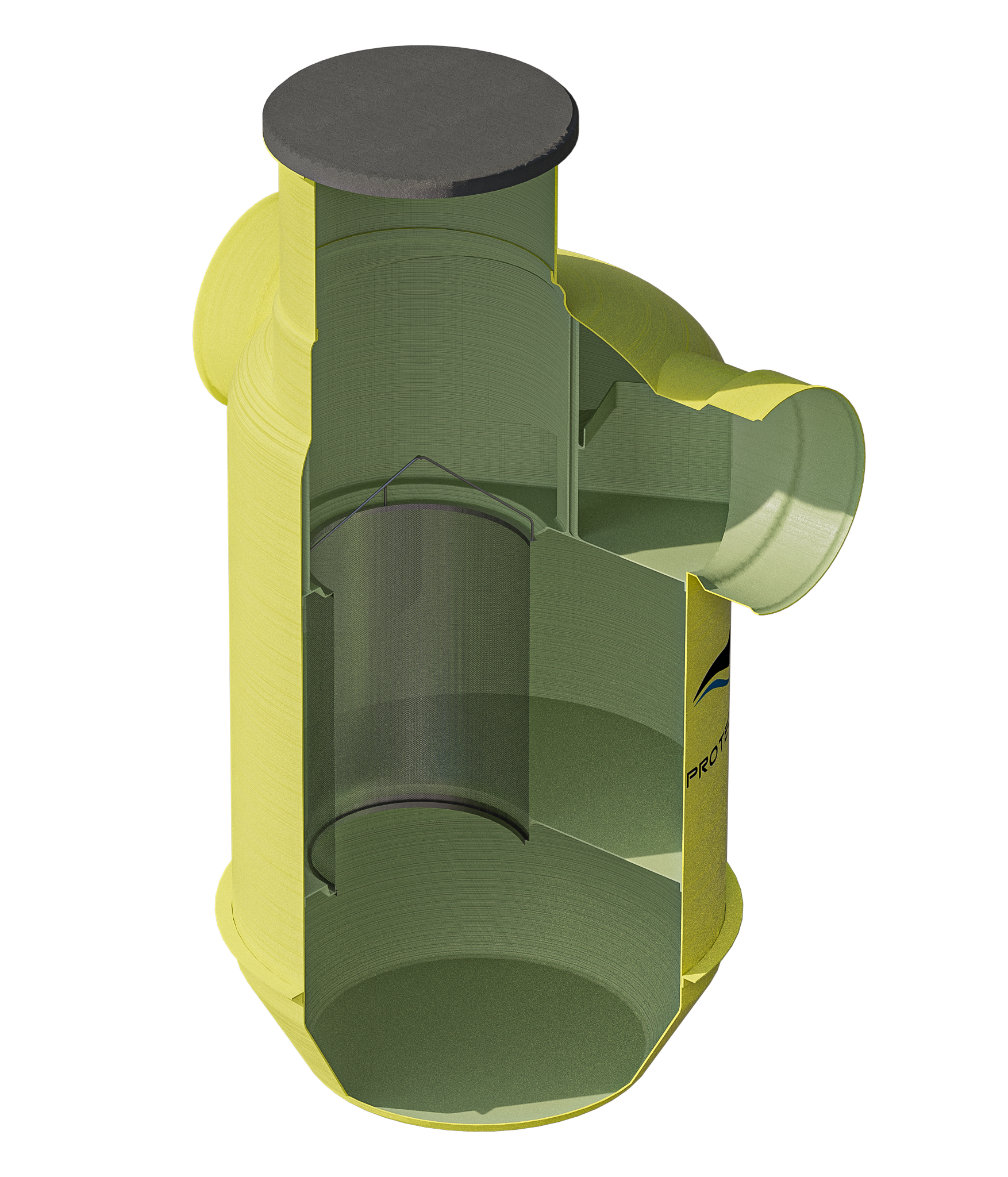 Tornado GPT is an advanced gross pollutant trap that utilizes a combination of vortex separation and indirect screening to remove particles larger than 1mm from stormwater runoff. Its unique design enables it to handle higher flows, prevent screen blinding, and retain a wide range of pollutants, including floatables, settleable solids, and naturally buoyant substances. Additionally, the internal hydrocarbon baffle captures free hydrocarbons and oils and prevents their release into the environment. If flows exceed the treatable rate, an internal weir diverts excess water to the outlet, while treated and bypass flows exit via the outlet pipe. With its high-performance capabilities, Tornado GPT is an efficient and effective solution for managing urban stormwater quality and reducing the impact of urban runoff on natural ecosystems.
Protector's latest innovation in the field of gross pollutant traps is the Tornado GPT. This system is designed to be our most efficient gross pollutant trap yet, incorporating various proven techniques for removing pollutants, including hydrodynamic separation, physical screening, hydrocarbon capture, sedimentation, and vortex flow for separation.
The Tornado GPT system utilizes vortex radial flow to create a whirlpool movement in the water. This flow moves larger debris and non-dissolved pollutants to the center, away from the outflow screen. Our uniquely designed outflow screen systems deflect these pollutants along the face of the screen, providing further removal. The sharp angle of entry through the screen provides a high percentage of GPT removal, allowing only dissolved particles, minimal sedimentation, and water to flow out. The whirlpool flow also forces gross pollutants and sediments down to the bottom of the tank, where they are retained until maintenance.
Our fully FRP system offers numerous advantages over existing GPT systems on the market. Our experience in FRP system construction, design, and manufacture makes us extremely knowledgeable in the field of FRP applications. FRP is a lightweight material that is pound-for-pound much stronger than concrete, making it ideal for below ground installation. Its resistance to water-driven erosion, high strength, and resistance to soil pressure forces allows for a long life of operation without failure or replacement.
The Tornado GPT system comes in various sizes, capacities, silt capture sizes, and treatable flow rates. Our team at Protector can design a system tailored to meet the demands of any site.
ADVANTAGES OF TORNADO
GPT
The Tornado GPT utilizes Continuous Deflection Separation (CDS)technology is a type of stormwater treatment device that is designed to capture and treat pollutants from stormwater runoff. The benefits of using a CDS stormwater device include:
Efficient pollutant removal: GPT technology is designed to efficiently remove pollutants from stormwater runoff, including sediment, trash, debris, and hydrocarbons.
High flow rate capacity: GPT devices have a high flow rate capacity, which means they can treat large volumes of stormwater runoff quickly and effectively.
Low maintenance requirements: GPT devices have low maintenance requirements, which means they require minimal attention once installed. This makes them a cost-effective option for stormwater treatment.
Space-saving design: GPT devices have a compact design, which means they can be installed in areas with limited space. This makes them ideal for urban areas where space is at a premium.
APPLICATIONS OF THE
TORNADO GPT
Residential Subdivisions
Commercial and Industrial developments
Stormwater harvesting projects
Main Stormwater drainage systems
Retrofitting to existing Stormwater drainage systems
Combined stormwater overflows
Southern Highlands 1 Government Road, Braemar, NSW, 2575
Email: sales@protector.com.au
Phone: 1300 585 787
Give us a call or drop by anytime, we endeavour to answer all enquiries within 24 hours on business days.