Product Feature: the Ecoprotector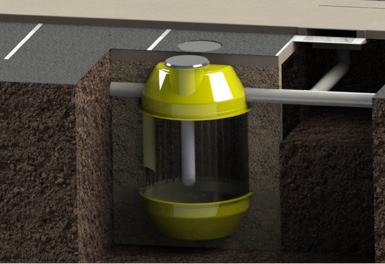 Todays Product feature is of our ECOPROTECTOR. The Ecoprotector is our hydrodynamic, full capture, high-capacity trash and debris removal GPT (Gross Pollutant Trap) with superior litter and organic debris capture. The EcoProtector has been designed to remove particles greater than 5mm using physical processes to trap solid waste such as litter and coarse sediment under low velocity conditions. This system represents the finest gross pollutant trap system combing a wide range of physical processes such as physical screening, hydrodynamic separation, sedimentation and oil capturing techniques.
Our ECOPROTECTOR is made out of Fibre reinforced materials allowing for high strength under installation and underground loads. Our FRP material is also highly corrosion resistant and watertight allowing for confidence of zero corrosion and no leakages over the life of the system. Our systems are also designed for long life and with an expected lifespan of 150 years. Our gross pollutant traps are suitable for almost every application, and often provide a defensive barrier for large debris that would often damage tertiary and secondary systems if allowed to flow through. It is lightweight, pre-assembled singular piece FRP construction that can suit a variety of areas and flow rates including:
Residential Subdivisions
Commercial and Industrial developments
Main Stormwater drainage systems
Roadways and highways
Carparks and urban shopping districts
Retrofitting to existing Stormwater drainage systems
Stormwater harvesting projects
Combined sewer overflows
Any other applications where the target pollutants are primarily gross pollutants and oils and sediment

Below is a link to our Brochure, feel free to contat us about any queries regarding this product.