Protector Provides Hydraprotector Separator System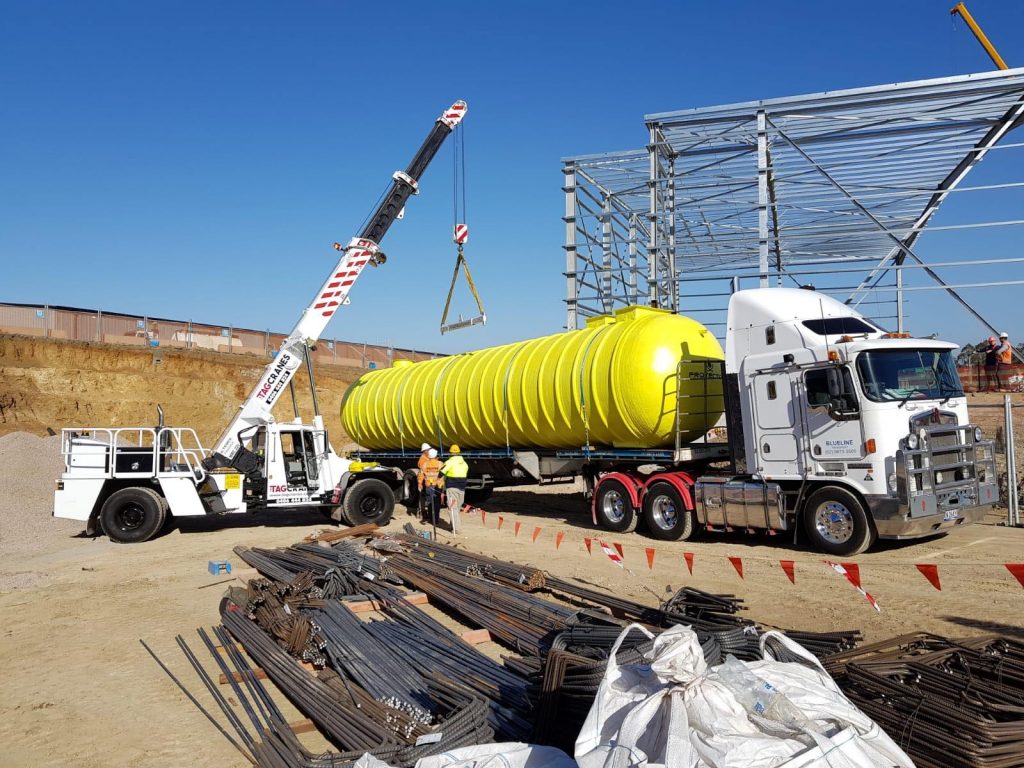 The goal of the project was to ensure that the Erskine park community and surrounding ecosystem were not subjected to adverse impacts from the proposed resource management facility. Each day up to 200 deliveries were to be supplied, with 30 large waste removal vehicles and this new increased vehicle traffic there was a foreseen increase in the impact of the system onto the surrounding environment.
We at PROTECTOR were tasked with solving this issue. The increased oil runoff determined that we needed to be supplying an oil separator system that supplied a large enough capacity and met the regulations for oil removal of their site. Our system design not only had to provide oil separation but had to be incorporated with a pumping system to meet the specifications of the project. We designed, manufactured and supplied a 14m long tank with 3 chambers, with a 55kL capacity. The first chamber was designed as the silt chamber with a skimmer dropper pipe to remove sedimentation, with the second chamber being a oil separation chamber with coalesce filter system to reduce the oil to the required output and the final chamber having a dual setup pumping station with swing check and gate valve setup. The system was easily installed due to the preassembled structure and lightweight FRP design, making this a smooth process from order to design to installation.
Written by Nathan D. Raco, in partnership with Protector – Stormwater Management Solutions